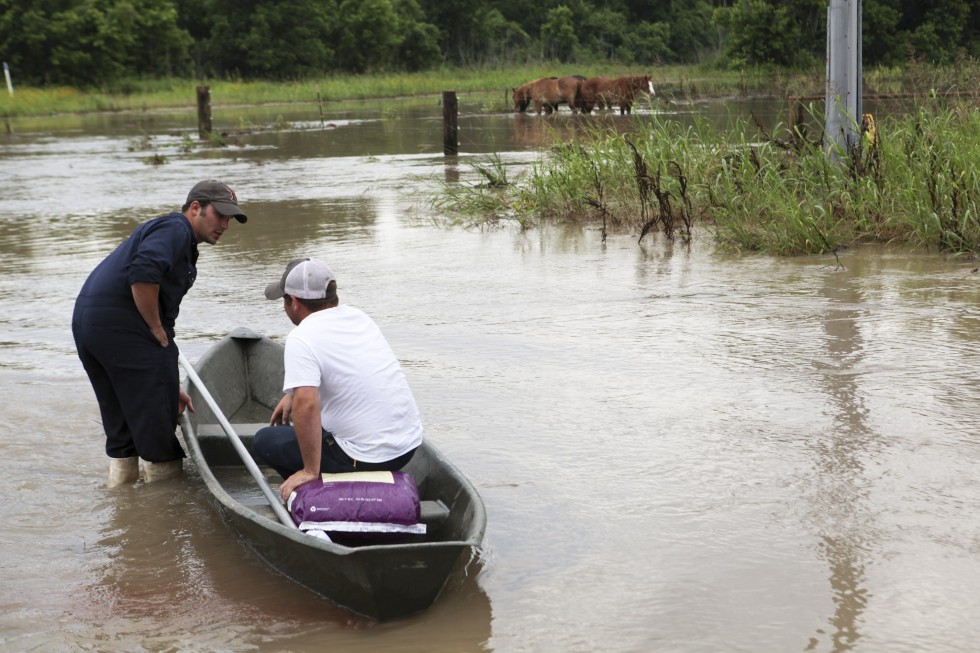 Sugar-cane farmer Ellis Dufresne rushed to his Convent home around 6 p.m,. in the St. James Parish, finding floor waters surrounding the knees of his four horses.
"This is a whole different kind of storm," Dufresne said.
A storm hit St. James Parish Wednesday morning causing flooding in the area. Dufresne said the storm arrived around 3 a.m.
Dufresne said he was working at his father's farming shop when he received a phone call about his farm being flooded.
Dufresne, 21, and his friend Joel Louviere, 22, brought a row boat of food on to the 3-foot water to feed the horses before fencing them in. Louviere, a millwright worker, said "the whole parish" was not expecting a flood that severe.
Dufresne said he hopes the water will drain by tomorrow as he waited for transportation to move his horses out the flood.
The National Weather Service of New Orleans/Baton Rouge issued a flash flood watch this afternoon remaining into effect through Thursday evening. Heavy rainfall is expected in many areas due to several rounds of showers and thunderstorms.