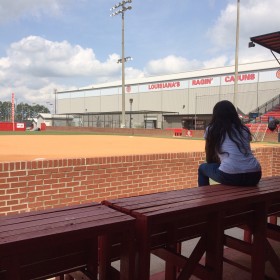 I spent nearly 14 years of my life playing softball. The game took me all over the country and earned me a scholarship for college.
But suddenly, like a bad pitch that slams into you in the batter's box, I was taken out of the game by two successive back surgeries to remove tumors on my spine.  After that, each time I stepped up to the plate, the decision was no longer whether I should bunt or hit, but whether I would walk in the future.
Suddenly, I found myself on the sidelines of the game I love. I became softball's biggest fan in the stands and began looking for ways to combine my love for the game with my aspirations to be a video journalist.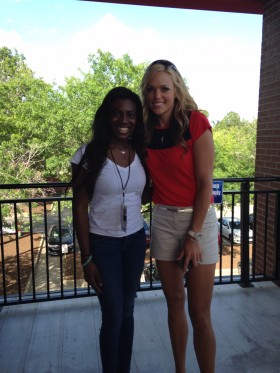 This month, I helped cover the women's college softball Super Regional series between the University of Louisiana-Lafayette and the University of Arizona. It was my first opportunity to combine my two crafts. I was faced with many challenges as a videographer attempting to catch the game from a fan's perspective.  Video rights, technical challenges, thirsty mosquitoes — plus an unexpected sighting of the famed softball player Jennie Finch — kept me occupied during the tournament.
The best part of this experience was the ability to hit a home run to any pitch that life throws you. I walked away from the tournament with a vision for a career in sports journalism. A career that will make waking up in the morning that much easier and enjoyable for the rest of my life. A career and not just a job.