The national rise of Jet Life, a New Orleans-based hip-hop collective, and the mainstream success of solo acts like Nesby Phips, 3D Na'Tee and Dee-1 are demonstrating the longevity and resilience of the city's hip-hop culture nearly nine years after Hurricane Katrina.
An influx of new artists, along with old-school rappers who paved the way, has inspired a local scholar and one of the city's oldest independent archival institutions to produce a new digital archive that will document the genre's impact on New Orleans history.
The NOLA Hiphop Archive, which is to make its debut in September, is a collaboration between Holly Hobbs, a doctoral candidate at Tulane University, and the Amistad Research Center. The archive will consist of up to 100 documentary-style interviews with the city's key hip-hop players.
To Ms. Hobbs, rap is Louisiana's biggest cultural export.
In 1991, MC T Tucker and DJ Irv released "Where Dey At," which is widely considered the birth of bounce music. In the mid-to-late-90s and early 2000s, No Limit Records and Cash Money Records dominated the global hip-hop landscape.
In between, a slew of other local artists left their stamp. So far Ms. Hobbs has conducted 40 interviews with New Orleans legends, including Mannie Fresh, KLC, Mystikal, DJ Raj Smoove and Queen Black Kold Madina.
The displacement of New Orleanians after Hurricane Katrina distributed a distinct hip-hop sound around the country.
Frank Ocean, a then-little-known R&B singer in the Big Easy, moved to Los Angeles after his home studio was flooded.
Nesby Phips, who went to high school with Lil Wayne and Curren$y, had to leave his temporary job at Quest Diagnostics and moved to Atlanta. There he became Cash Money's go-to barber, while planting the seeds for his own music career.
"I was cutting Drake's hair when he was just the quiet light-skinned dude in the room," Phips said. "The barber's chair, that was one of my biggest networking tools. Not only do I have your attention, but I have your trust. I have a blade to your head. I found that was a better way to build a rapport with people."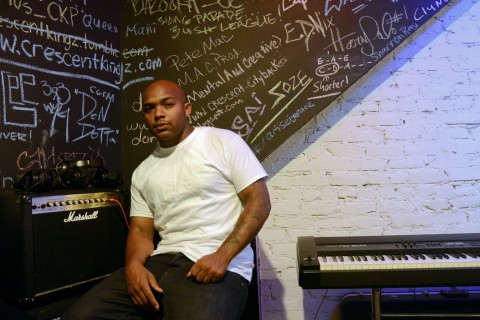 In between haircuts and paying $25 out of his pocket to perform late-night gigs in Atlanta, Phips regularly returned to New Orleans to headline local shows.
In 2010 he produced two tracks on Curren$y's Pilot Talk I and Pilot Talk II albums, establishing him as a rising producer and a Jet Life member. He was named producer and artist of the year in 2010 and 2011 by the NOLA Hip-Hop Awards.
In 2012, more than seven years after the storm, Phips returned to the 17th Ward in New Orleans and started 0017th, a hip-hop collective of artists from the Hollygrove neighborhood, where he and Lil Wayne grew up.
Phips was recently the music supervisor for the iPhone game app Mardi Brah and is currently working on Simply Phips, his latest solo project.
"I traveled the whole U.S. for two and a half years with only my backpack, laptop, music keyboard and a toolbox with clippers," Phips said. "The storm opened so many doors for me — God bless Hurricane Katrina."
Corner Boy P, a fellow Jet Life artist and New Orleans native, shares the sentiment.
His career took off after the hurricane, which was also a time when artists started relying less on major labels to jump-start their careers and began utilizing social media to build their own brands.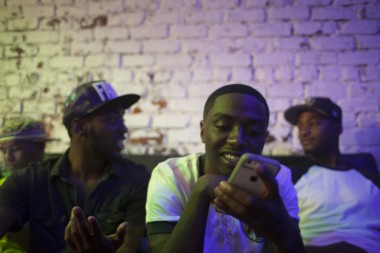 "That's why I say, it's a gift and a curse," said Corner Boy P, who has more than 33,000 Twitter followers and over 9,600 followers on Instagram.
3D Na'Tee, a Third Ward native who signed with Russell Simmons' All Def Digital/Universal Records in April, has over 19,500 Twitter followers, 24,000 Instagram followers and 10,500 YouTube subscribers.
She caught the eye of Mr. Simmons in 2013 after submitting a freestyle video to All Def Digital's YouTube channel.
DJ Wild Wayne, a local radio legend who was the first to play a Lil Wayne song more than 20 years ago, also cited Chase N. Cashe and Jay Electronica as two local artists whose careers gained momentum after they left New Orleans.
"Sometimes it took them going away to really realize their worth," he said.
New Orleans's latest rap wave comes as bounce music is influencing mainstream hip-hop.
Twerking, which has held different names over the years, has existed in New Orleans since MC T Tucker and DJ Irv's debut in 1991.
"I was in junior high and girls were twerking," Phips said. "Twerking might be new to the world, but it had to come from somewhere. It didn't just start with Miley Cyrus."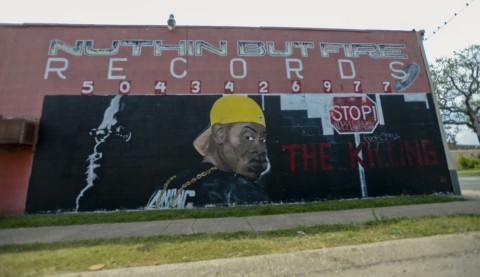 Years before twerking went global, however, No Limit Records and Cash Money Records had a stranglehold on hip-hop.
B.G.'s mega-hit "Bling Bling" in 1999 introduced a new word into the American lexicon; the Oxford English Dictionary added the word ''bling'' in 2003. Juvenile, a fellow Cash Money icon and New Orleans native, sold more than four million copies of "Back That Azz Up," a mainstream bounce record, in 1998.
Cash Money Records started off as a bounce label itself. The label was heavily influenced by the early 1990s success of local legends Ricky B, 5th Ward Weebie, DJ Jubilee, DJ Jimi, Partners-N-Crime and U.N.L.V., among others.
"People from all over the world who love Cash Money and No Limit will be interested in hearing all the other stories about how rap and bounce came to be in this fascinating place," said Ms. Hobbs, who studies ethnomusicology and is writing her dissertation on post-Katrina hip-hop in New Orleans.
"There are hardly any resources available to find out information on this stuff," she said.
Ms. Hobbs ran a Kickstarter campaign to fund the archive and exceeded her goal of $6,000 in January. The money will go toward producing at least 30 more oral histories, as well as assisting the Amistad Research Center in creating a listening and viewing station in its library on the Tulane University campus.
In September, there will be a promotional event, possibly with live music and performances by local artists, to celebrate the archive.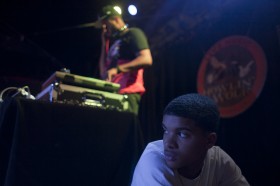 "Think of it as a release party," said Chris Harter, director of the library and reference services at Amistad, and the liaison between Ms. Hobbs and the center.
Mr. Harter sees the NOLA Hiphop Archive as a catalyst for future projects and collaborations with other institutions.
Ms. Hobbs also said that she would love to see the creation of a "New Orleans hip-hop museum."
"Once we have the materials, they become the basis for exhibitions, scholarship and outreach to school groups and community groups," Mr. Harter said.
Truth Universal, a New Orleans underground artist, is an adviser on the project. From 2002 to 2012 he ran a monthly music showcase, Grassroots, that highlighted up-and-coming local artists.
"It's insane to be here, in the cradle of American music culture, and not recognize hip-hop as art, as a part of our history," said Truth Universal, a socially conscious rapper who has performed with the likes of Talib Kweli, Yasiin Bey, formerly known as Mos Def, The Roots and Alanis Morissette.
"You've got young kids who listen to rock music, and they know who the Grateful Dead is, they know the history," he said. "There's a lot that folks would never know about hip-hop here if it's not documented. If you don't get the whole picture, it's kind of skewed."