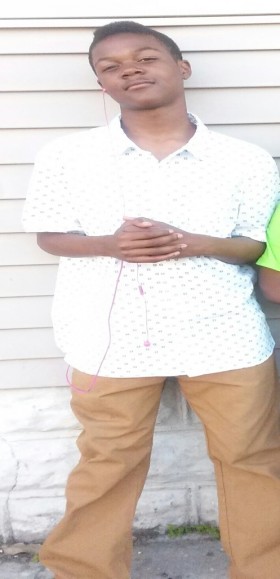 New Orleans police have issued an arrest warrant for a 12-year-old boy they described as armed and dangerous during a week of unrelated violence that left three people dead and several injured, including a mass shooting at a graduation party.
The authorities said Wardell Young, 12, who is wanted for attempted second-degree murder, was in the Broadmoor neighborhood of New Orleans on Thursday evening when they believe he was having an argument with a 17-year-old male.
The 17-year-old, who was shot repeatedly, was in stable condition on Friday, according to a statement from Hilal B. Williams, a spokeswoman for the New Orleans Police Department. The man has not been named.
Still unsure of Mr. Young's whereabouts on Sunday, police were distributing a picture of him in khakis and with a slight smirk on his round face. The photo was posted on the department's website.
Few other details about the shooting were available. But earlier this month, the police said, Mr. Young's mother reported her son as a runaway.
The police were still investigating several deadly shootings in recent days. The New Orleans Coroner's office has not released the names of the three people killed.
A 24-year-old man died on Wednesday after being shot on Milan Street, where he was found lying in a backyard, according to a statement from Garry G. Flot, a spokesman for the Police Department.
In an unrelated incident, the police on Friday arrested Jermal Holmes in the shooting death that morning of a 25-year-old woman at the Chateau d'Orleans apartment complex in New Orleans East. The police said Mr. Holmes, 27, shot the woman during a domestic dispute.
Mr. Holmes was later arrested at West Jefferson Hospital, according to a statement from the police. It was unclear why he was there.
The violence continued on Friday evening, when a shooting at a graduation party left a 15-year-old boy dead and seven others injured, according to a statement from the New Orleans police.
They said the shooting occurred after an argument erupted around 11:20 p.m. outside a home on Eads Street in the Gentilly section of the city.
The 15-year-old died at the hospital, the police said. Three others, men in their mid-20s, had non-life-threatening injuries. Four women, ages 19 to 30, were also injured. One had to have surgery, but the others' wounds were considered non-life-threatening.