LAFAYETTE, La. — "It's going to be a great atmosphere," said Matt Sullivan, the sports information director at the University of Louisiana-Lafayette.
He spoke as fans and teams prepared for a major event before the N.C.A.A. Women's College World Series of Softball — a best-of-three series that starts Friday night and continues on Saturday between the Ragin' Cajuns of the University of Louisiana-Lafayette and the Wildcats of the University of Arizona.
In a sport that has become increasingly popular over recent year and routinely draws enthusiastic crowds, this weekend's regional matchup is one in a series of Super Regional playoffs among women's college softball teams. It will feature two strong teams, each contending to play in the College World Series, which is scheduled for Oklahoma City in late May.
On Friday, nearly six hours before the gates of the Lamson Park stadium were to open, members of the Louisiana team (47-8-1) shuffled around, preparing for the biggest game of the season so far.
"This is a chance to go to the College World Series," Sullivan said. "This is what everyone wants to do."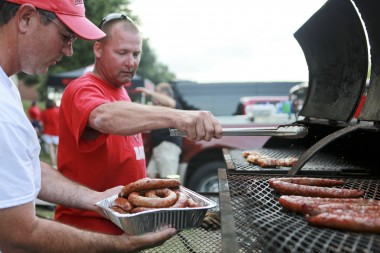 The Ragin' Cajuns and the Wildcats (44-14) will play Friday's game at 8 p.m. and Saturday's game at 2 p.m. If necessary, there will be a third game, 45 minutes after Saturday's game two. The winner this weekend will head to Oklahoma City for the College World Series, which starts May 29.
If fans did not have their tickets by late Friday morning, it was too late. Tickets were made available first for season-ticket holders, members of the Ragin' Cajun Athletic Foundation and the visiting team's fans. More than 2,000 fans are expected to attend.
This is the first Super Regional tournament hosted by the university. Last week, the Ragin' Cajuns defeated the University of Texas in the 2014 N.C.A.A. Lafayette Regional, 2-0. During the regional series, the Ragin' Cajuns were ranked third in overall attendance with 10,050 and ranked second in average attendance.
Sullivan noted that playing against the University of Arizona is a great opportunity. He said the Wildcats are considered a "blue-blood" program, with perennial championship contenders. He said the Wildcats have a "tradition-rich program," winning eight national championships — second to the University of California, Los Angeles with 11.
This matchup should be a fast-paced, high-swinging display of the nation's top home-running teams.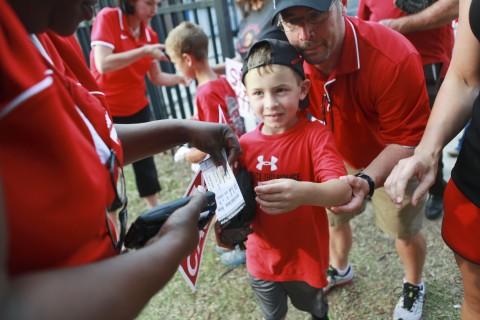 "It should be a great weekend," Sullivan said.
The Super Regionals are being held May 22 to 25 on eight campuses around the country, including Lafayette. The series highlights the fast-growing popularity and increasing diversity of women's softball – a game that fans value for its quick pace and hustle, compared with the slow pace of professional baseball.
Softball games end after seven innings and are played on smaller infields, in stadiums where fences are closer than in baseball parks.
Pitchers hurl underhanded, but fast.
A big difference in the cultures of men's baseball and women's softball is the vocal enthusiasm. At college women's softball games, teams typically form their own pep squads, cheering one another loudly and in unison from the dugouts.
"When I think of the softball culture, I think of a group of girls working together for one common purpose," said Breja'e Washington, an outfielder with the team at the University of Texas at Austin.